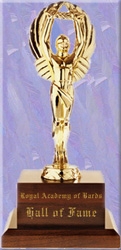 Academy Author Index
Last Updated: 11/11/2011

2008 Hall of Fame
Story - Something So Close to Love





---
The Anti-love Club [Academy Valentine 2010]
Blind Cupid [Academy Valentine 2009]
Boxing Day Match [Academy Xmas Challenge 2008]
Martin has two new neighbours: Bob, a black and white cat, and Lucy, the most beautiful woman he's ever seen. He can't believe his luck, but things are not as they first appear.
Dogs, Wolves and Women [Academy Halloween 2008]
Lauren Ray and Martha Hall were childhood best friends, but haven't seen each other for nine years. When Martha, now a successful and popular television presenter, returns expectedly to their home town, it acts as a catalyst in both their lives.
Part 1 Part 2 Part 3 Part 4 Part 5 Part 6 Part 7 Part 8 Part 9 Part 10 Part 11
The hen night: last bastion of the straight girl, so what on earth is a lesbian doing there? This is the question Kit asks herself as she waits for the bride to be and her sister.
The honeymoon is over for both Kit and Izzie, if it ever started in the first place.
Light Up the Sky with Standard Fireworks [Academy Halloween 2010]
Jenna meets Ella at a wedding, where Ella is best man, and each rocks the other's world. However, there's one small problem: Jenna already has a boyfriend.
Part 1 Part 2 Part 3 Part 4 Part 5 Part 6 Part 7 Part 8 Part 9 Part 10
A reworking of Snow White, in which Snow is no shrinking violet, and the stepmother sends mixed messages to say the least.
The Trafalgar Square Ghost [Academy Halloween 2011]
You Are My Sunshine [Incomplete]
It's the summer of 1958 and Midge Mather is spending it working as a Greencoat at the Greenacres Holiday Camp, the same camp that Ruth James has been persuaded to spend a week at.
Part 1 Part 2 Part 3 Part 4 Part 5
Would Like to Meet [Academy Valentines 2011]