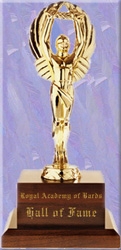 Academy Author Index
Last Updated: 9/14/2005





2007 Hall of Fame
Story - Misplaced People



---
Misplaced People

What's the connection between drug dealers, a missing woman, council business, Welsh architecture and Sleeping Beauty? Striker might have made a connection between two of them... But she came to London to forget and to hide... and to seek. She had other riddles to solve. But an encounter at a hospital's Accident & Emergency department turns her priorities, her life and her heart upside down.
Part 1 Part 2 Part 3 Part 4 Part 5 Part 6 Part 7 Part 8 Part 9 Part 10 Part 11 Part 12 Part 13
Part 14 Part 15 Part 16 Part 17 Part 18 Part 19 Part 20 Part 21 Part 22
Part 23 Part 24 Part 25 Part 26
The Other Side [Academy Halloween 2004]
There are nights that change your life. This one includes piracy, captivity, private investigation and a very vivid imagination.