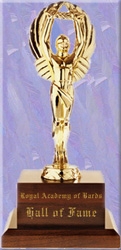 Academy Author Index
Last Updated: 9/7/2005




2010 Hall of Fame
Story - Billy and Cat Series



---
Something In The Water - with DS Bauden [Academy Halloween 2002]
Ever get caught with your hand in the cookie jar? Well that's exactly how Tara feels when her neighbor Sarah catches her spying on her while hot tubbing in her birthday suit! The next thing she knows, Sarah is at her door laying the mother of all lip-locks on her - right there in her living room! Funny thing is, when the new day dawns, Sarah has no recollection of the encounter. Join these girls on a fun filled romp of discovery as Tara literally stumbles into one of the most confusing messes of her life - a mystery only Sarah can help her solve!
Billie And Cat Series

Lawyer Billie meets anesthesiologist Cat at martial arts class
The Charland family move into their dream house in a beautiful suburban neighborhood. Soon, they encoutner unexpected prejudice from their neighbors, and danger from a familiar foe. Through a dramatic turn of events, the Charlands ultimately survive, acceptance is realized, and lasting friendships are forged.
Billie proposes to Cat just as she finishes law school and prepared to make a legal commitment to Cat and Tara. In her first major case as a lawyer, she challenges the state on her own behalf as she literally fights City Hall for the right to marry the woman she loves. This eposide raises serious questions about todays laws, prejudice and the rights we sometimes take for granted.
Cat & Billie finally take a belated honeymoon as they take advantage of the trip to Aruba their neighbors gave Billie as a graduation present. Their cruise turns out to be more than the simple adventure they bargained for. In this highly suspenseful tale, the warrior and bard appear as well as an old enemy, testing the love Billie & Cat share is tested as evidence points to something amiss onboard the ship.
Cat & Billie are forced to deal with that very question as their daughter Tara is teased at school for having a different last name than her brother. This raises heart-rending questions and revelations, resulting in Cat & Billie decided to legally adopt eacha other's children. They hit a roadblock when they realize the biological fathers would have to give up their rights. What follows is a series of events that places the family in danger, Billie on the defensive, and tests their love and resolve once again.