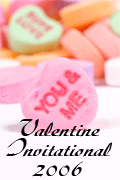 February 2006
Disclaimers: The following story and characters are the sole possession of the author and may not be reproduced, posted or sold without the author's permission. So there! If for any reason real or imagined you are uncomfortable with or do not wish to read a story containing graphic descriptions of two consenting adult women in a loving and sexual relationship then do not read this story or anything else I have ever written. If for any reason it is illegal for you to view this material you have my sympathy but you must go now and don't come back until it is no longer a crime. Again my apologies I was running behind schedule and didn't have time to have this beta read. So if you see a mistake please forgive me. Thanks once again to the whole crew at the Academy Of Bards for inviting me back.
As always this is for Heather.
Turn Around
Everyone has their demons. Mine emerged in my childhood. Not my home life mind you. The drama all started for me the first day of kindergarten. Now what could possibly happen while finger painting and singing itsy bitsy spider you ask? The thing is I wasn't use to being around other kids. I was an only child the only people I knew were adults.
In many ways it set me apart from the other kids. When most of the conversations you have are on more of an adult level it is hard to relate to your so called peers. Add in my slight weight problem, big thick eye glasses and I pretty much stood out. At five the last thing you really want is to stand out. I craved anonymity. Problem was I could already spell it and use it in a sentence.
My parents assumed that by tossing me into the fray of other children it would improve my social skills. Instead it had the opposite effort pushing me even further apart when I discovered trying to converse with other kids was an arduous task. You can only imagine what my first day was like. A chubby shy kid with glasses who talked over the heads of the other rug rats. Basically my parents should have just painted a big old target on me.
Enter my own personal demon Bobbie Burkhart. The little terrorist zeroed in on me from the get go. It started with gum in my hair. In her defense the teacher did tell her to get rid of it. I doubt that anyone could have foreseen her flicking it in my hair. Then came arts and crafts time. Seating us next to one another was just an invitation for trouble. Apparently Bobbie had decided that using the piece of paper we had been provided was far too mundane for her artistic endeavor.
I did try to fight her off when she began to smear paint on me. I ended up crying and pleading for mercy. This seemed to please Bobbie to no end. Of course she blamed me when the teacher pulled us apart and punished her. After that first day I never wanted to go back. For some bizarre reason my parents insisted. Some horse puckey about getting an education. Oh they did offer their sage advice, ignore her. Honest to goodness someone needs to inform parents that never works. How does one ignore someone who is dumping paste on your head? I finally gave up complaining and accepted my fate.
Over the years I learned a great many things from Bobbie. I learned, what a wet Willie was, what a wedgie was, no matter where you hide your lunch money it can still be found and my personal favorite even after you are called out you can still get smacked with a dodge ball. Yes, dodge ball that sadistic game schools actually think is exercise was one of Bobbie's talents. The skinny brunette could beam me in the head from the other side of the gym every time.
Bobbie's other talents included coming up with the most horrific nicknames for me. Most of which had to do with my weight. It was a joy to be known as Porky Parker for the first thirteen years of my life. Then a miracle occurred, Bobbie moved away just before we were to began high school. I was finally free to slip back into anonymity. It was a blessing to finally be rid of my own personal tormentor.
In high school my body finally blossomed. A slight growth spurt, the baby fat vanishing and finally discovering contacts and I was a whole new person. I was still shy. Couldn't be helped. Yet by the time I went away to college I was different. Being away from the people I had known for eighteen years helped me discover more about myself. I liked myself and as a result I grew more confident and comfortable with the woman I was becoming.
Twenty years after the last time I was face to face with the one person who had made my life a living hell I was a very happy woman. I had a good job that not only paid the rent but I liked doing it. I had a nice little apartment I called home. The only thing missing was someone to share it with. Oh there had been women in my life just no one who was worth the long haul. Still I believed in love. I just didn't dwell on finding it. What is it they say when you least expect it? With me it was more like I wasn't looking and it smacked me between the eyes and upside the head.
It was an ordinary day. I was in my office shuffling paperwork. It was a tedious yet necessary aspect of my otherwise interesting job. I ran an art gallery for a very quirky yet likable woman named Lauren Deidre. All Ms. Deidre ever ask of me was that I trust my heart and forget about the bottom line. To take risks and above all else display art for art sake and not worry if anyone will ever see it. Her attitude was refreshing. Most gallery owners were mostly concerned with making a buck. Fortunately for me and the up and coming artist I could display Ms. Deidre had more money than she knew what to do with and could well afford being generous.
Even with the free reign there were day to day operating procedures that needed to be taken care of. Invoices needed to be checked, artist and staff needed to be paid and covering the other expenditures needed to be taken care of. A knock on my office door tore my away from the endless series of numbers. I called out to the person who had thankfully saved me from my boredom; beckoning them to enter. I smiled at Cara my assistant when the older woman popped her head in the doorway.
"Uhm boss," the older woman politely interrupted. "There is a customer asking about the Stansfield works. I thought you might want to talk to her since you know the artist."
"Okay," I furrowed her brow removing my glasses. I was curious to say the least. 'Now what questions could this person be asking that Cara or another member of the staff can't answer?' I pondered smoothing out my skirt. "I'll bite. What's up?"
"Oh nothing," Cara hedge with a crisp smile. "Only that she is gorgeous."
"Ah, I get it now that you've married off the last of your kids you're setting your sights on me," I snickered thoroughly amused by Cara's overprotective and often meddling ways.
"Perhaps," Cara nodded. "That and she really is hot. Frankly we should frame her and hang her on the wall."
"Cara?" I gasped completely surprised by her tawdry comment.
"Seriously Penny," Cara whispered guiding me out to the showroom. "I'm truly relieved that my husband isn't here."
"Oh come on," I started to laugh. The cocky smirk slipped from my face when I spied the statuesque beauty standing in the middle of the gallery. It was one of those moments. You just glance at a complete stranger and you swear the world just stops for a moment. "Wow," I sputtered quickly fixing my hair and trying to discreetly check my breath for any embarrassing aromas.
"Told you," Cara triumphantly concluded practically dragging me towards the tall dark vision.
"Good afternoon," I managed to squeak out. Somehow I managed to extend my hand for the other woman to grasp. Not an easy task since I was shaking like a leaf. I trembled when fiery blue eyes met my gaze. My knees buckled ever so slightly when the attractive stranger clasped hand. "I understand you're interested in one of the Stansfield's we have on display?" I was amazed that I had gotten the words out. I also more than a little surprised that I hadn't melted into a puddle from the heat surging through my body from this woman's touch.
"Yes," the tall dark stranger purred clasping my hand a little tighter before releasing it. "This one."
"Excellent," I complimented her taste. Seriously the woman had a good eye for art. The last woman I dated considered the cartoon characters on her cereal boxes to be masterpieces. Whenever I took her to an opening or a museum she would get this far away look in her eyes before shrugging. A couple of art shows and bowls of Captain Crunch later it was time to call it a day. Granted art is subjective but this woman standing before me had a real eye. And a killer body. It was hard not to notice. Cara's assessment was on the money. She should be on display. Oh yeah I was smitten and I didn't even know her name.
"I love the colors and the way it draws you in," the stranger softly sighed. "The price is a bit more than I was planning on spending. But it is well worth it. Don't you think?"
"Absolutely," I concurred with a shy smile. "Well it seems that you don't really need my assistance." I flashed a wry look at Cara who was huddled at the front desk with Blanche and Dan all pretending to be busy.
"Oh I wouldn't say that," the stranger murmured. I don't know which was more intoxicating her electrifying gaze or the incredibly rich timber of her voice?
"Perhaps I could show some of our other artists?" I quickly offered. I knew that the sale had already been made, I just wasn't ready to let this woman walk out the door. "Have you seen the Warrick display?"
"I did," the woman practically swooned. "Vibrant and very intense. Great work. But a little too intense to display in my living room."
"Redecorating?" I carefully tested the waters. Normally at this juncture my bubble would burst upon discovering that my dream woman was already spoken for.
"More like starting over again," the woman woefully sighed.
"Oh?" I retorted in a sympathetic tone. Internally I was doing a happy dance. 'Yes she's single!' I silently cheered. "It is never easy." I tossed in hoping to find out more details.
"At least it is finally over," she grimly responded. "Our parting took forever. The downside of the law finally catching up. Now that everything is legal, I can't just toss her crap out the window. Sometimes I miss those days."
"We wanted equality," I concurred informing my mystery woman that I was a kindred spirit. We just stood there for an awkward moment. I was silently debating if I should just go with the moment or try and think of something witty to say? "Hmm," I pursed my lips deciding honesty was always the best course of action. "Well I can't think of anything clever to say to keep you here. Why is it your mind always goes blank just when you are in dire need of witty repartee?"
"Yeah, I coming up blank too," my beautiful stranger flashed me a killer smile. "I'm bit out practice."
"How about I start to write up your order and I take an extremely long time doing it?" I suggested hopefully.
"My God woman you're brilliant," she released a boisterous laugh once again making my knees buckle.
"Follow me," I exclaimed unable to curb my enthusiasm.
"Anywhere," she murmured and I almost fell over.
Somehow I managed to stay upright as I dashed to the front desk nudging Cara and the others aside. My new companion leaned against the desk. I could feel her watching my every move. Normally having someone studying me so carefully would make me feel uncomfortable. Not with her. Knowing that she was watching me was positively tantalizing.
"Why don't we start with something easy?" I playfully began still captivated by my mystery woman's mesmerizing gaze. "Your name?" I was frothing at the mouth eager to know as much about her as possible.
"Roberta Burkhart," the captivating woman proclaimed.
My hands froze against the computer's keyboard. In a brief moment of panic I prayed that it was just some weird coincidence. Certainly this captivating creature couldn't be the demon child from my past? Could the fates really be that cruel? I stood there staring at her looking for some small clue that would confirm that she wasn't my sworn enemy. She tilted her head giving me a curious look when I kept staring at her. The woman must have thought I was having some kind of seizure.
"Excuse me?" I finally sputtered my hands shaking. "Bobbie Burkhart?'
"Wow I haven't been called Bobbie since I was a kid," she laughed playfully completely unaware that she had just ruined a really great fantasy. Her smile vanished when she caught the look of sheer terror plaster on my face. "Is something wrong?"
"No," I hissed my blood running cold. My body tensed; I gritted my teeth forcing myself to at least appear somewhat professional. "Uhm, I just need your address Miss Burkhart." I tersely requested.
Roberta was completely taken aback by my suddenly cold demeanor. Honestly if I was in her Joan and David's I would have assumed that I was flake. I just couldn't relax. My tone was crisp bordering on rude as I plowed through the necessary questions in record time. I was seething no longer able to look at her. I kept my eyes focused on the computer screen while I pounded on the keyboard. Then I thanked her in a chilly tone before shoving her invoice into her hands.
I didn't linger once the task was complete. I bolted into my office without a second glance. "What happened?" Cara demanded after storming into my office without bothering to knock. Most of the staff would have taken the way I slammed the door shut as a sign that just maybe I wanted to be left alone. Not Cara she was a mother hen to all of us. Most of the time I loved it. At that moment in time I just wanted her to go away. I wanted to wallow in my misery.
"Nothing," I hissed spinning in my chair. I didn't want to talk about it. I had managed to forget the painful memories. Leaving them dead and buried was just fine and dandy. Having them waltz in the front door and flirt with me was more than I could handle.
"Wrong answer," Cara curtly informed me. "Penny? What happened. Want to tell me why you suddenly decided to be rude to one of our patrons. A patron who was tripping all over herself just to talk to you."
I clenched my jaw mentally trying to will Cara to just leave me alone. "Fine," I blew out knowing that Cara wasn't going away quietly. "When you were growing up did your school have a bully?"
"Sure," Cara shrugged. "I lucked out since it was my brother. What's that got to do with the price of tea?"
"Bobbie was the school bully and for nine years I was her pet project," I furiously blurted out. "She tortured me every day of my life until high school when she suddenly moved out of town."
"Fine she was rotten kid," Cara sputtered. "If you hadn't noticed she's all grown up now. And so are you."
"Rotten?" I choked my blood was boiling. "No rotten doesn't begin to cover it. She stuffed me in my locker, she came up with horrendous nicknames for me that followed me right up to graduation, she treated me to at least a gazillion wet willies and I was her target for every game of dodge ball. That is just the tip of the iceberg. She terrorized me. I tried to ignore her. I tried to reason with her and I bawled like a baby. Nothing worked. Day in and day she sought me out and made my life a living hell."
"I suppose it would be rude to point out that she seems to have out grown that type of behavior," Cara grimly accepted. "How old were you the last time you saw her?"
"Thirteen," I hissed folding my arms tightly across my chest. "She gave me a black eye."
"She hit you?" Cara gasped.
"Well technically no," I reluctantly confessed. "I slipped trying to get away from her. Still the end result was a black eye and I broke my glasses."
"Was she at least chasing you?" Cara groaned rolling her eyes.
"She would have been if she had seen me," I tried to argue. It was silly I knew it. "Okay fine. But that's how scared I was of her."
"Alright," Cara nodded accepting defeat. "I understand. Twenty years ago she was a nightmare." She sternly added. "And you were a chubby kid with glasses so she picked on you."
"Picked on me?" I snarled. "I was a little stout and she made my already awkward years seem like walking through the seventh gate of hell. I can still hear her taunting me. She was vicious. Do you have any idea what it is like being called Porky Parker day in and day out?"
"Now that is cruel," Cara finally agreed. I was hoping that she finally understood the anguish I had endured. "I guess for everyone there is something in life you won't ever forget or forgive. Look she bought her painting, we'll have it delivered and based on the way you treated her I doubt she'll be back. Pity though, gates of hell aside; I could have sworn there were sparks flying."
"No sparks," I flatly refused to accept that I had been flirting with a common thug. "She's Satan."
"Satan? Actually I think she said she is a travel writer. Whatever, " Cara groaned finally throwing up her hands in defeat and leaving me alone to wallow in the misery of my bad memories.
I know I was being overly dramatic and completely unreasonable. Seeing her again just brought all back to me. Once again I felt like that awkward child. Not really fitting in with the others. In the blink of an eye I was once again pudgy, wearing thick glasses and heavy braces on my teeth. No small wonder I was terminally shy throughout my youth.
Growing up every kid experiences some defect that at one time or another embarrasses them. Me, I was a walking plague. On an adult level I understand that the snickering and torment is all part of growing pains. A survivable experience unless you have your own personal tormentor. Since that first day of school Bobbie Burkhart zeroed in on me like a lioness stalking a wounded gazelle.
Cara did say a couple of things that I agreed with. There are some things in life that you never get over. And the only upside to the disastrous afternoon was that after my snarly disposition I seriously doubted Bobbie would ever set foot in the gallery again.
"Thank the heavens I didn't tell her my name," I blew out with a small sense of relief. I don't know what I was afraid of. It did seem far fetched that even if she knew my name she'd remember me. And even if she did I seriously doubted that she'd make a habit of swinging by the gallery, putting me in a headlock before jamming her wet finger in my ear. Yet there was this irrational voice warning me that it was entirely possible.
It really was odd. There I was a normally strong, confident and self assured person feeling like that chubby little frighten kid all over again. Ain't life a kick in the pants. I just wanted to curl up and disappear. As the days passed I was able to once again to put the past behind me. I settled back into my life. Enjoying my job and the unusually warm weather encompassing the East coast that January.
Everything was just peachy until that day in early February when Cara barged into my office looking like the world was coming to an end. "Do I want to know?" I fearfully inquired.
"Shipping mix up," she timidly supplied.
"That's it?" I shook my head wondering just what the problem was. "God Lord Cara, based on that look on your face I would have thought Dan was playing with matches again. I'm sure we can straighten this out. Call the buyers. Apologize up the whazoo and get the correct pieces delivered to them today."
"There's a hitch," Cara cringed alerting me that things had somehow gone horribly wrong.
"Of course there is," I sighed rubbing my throbbing temple. I should had known when I awoke that morning and discovered that winter had finally decided to rear its ugly head that it was going to be one hell of a day. "Just blurt it out."
"One of the patrons is out of the country," she stammered. "At least I think she still is. That's why her order went out so late. I can't get a hold of her. The other patron is Mr. Cruz. He needs the painting tomorrow for a party he is hosting."
"Didn't he purchase that huge Vacuole panel?" I gulped suddenly filled with dread. "Dare I ask what the other patron purchased?"
"A Stansfield," Cara cringed.
"Oh I see," I began to sweat profusely. "So when they get home and open the crate instead of finding the beautiful pastel impressionist they purchased, they are going to find a humongous dark abstract of bloody body parts? Perfect. Well when I booked Vacuole I wanted to stir up some controversy. Guess I got it. Who signed for the Stansfield? If it was a neighbor maybe we can switch them before our patron finds out."
"That would be a Mr. Gordon," Cara hurriedly offered handing me a slip of paper. "Here is the address."
In hindsight I should have suspected something when Cara only offered me the address and not the original invoice. I was too freaked out about at the time. I just went into action. I bundled up and grabbed the keys for the van. It was snowing like the dickens making the short drive much longer than it needed to be.
Adding to my strife parking was near impossible. I ended up having to stow the van in a garage at least three blocks away from my destination. I slugged up the icy sidewalk burying my face in my coat in an effort to avoid the heavy snow fall that was pelting down upon me. When I arrived at Mr. Gordon's townhouse I was in luck to find him at home. Yes he had signed for the delivery which moments ago he handed over to his new neighbor.
Bet you can guess who that was. That's right the hideous blood bath was now in the hands of my favorite patron, Roberta Burkhart. I wanted to strangle Cara for not giving me a heads up. I buried my frustrations and trudged over to the adjacent townhouse. I buzzed the buzzer and she let me in after I furiously explained who I was. I opened the door and dripped my way into her living room. I found her standing in the sparse surroundings staring at the panel with a horrified look in her eyes.
"They always say it looks different when you get it home," she wryly remarked her eyes still fixated on the disturbing painting.
"Miss Burkhart," I began to babble like an idiot. "My apologies for the mix up. If you let me take that away I will fetch your painting."
"It happens," she turned to me flashing the most endearing smile. Now didn't I feel like a creep for the way I had treated her. "Don't worry about it Miss . . ." her voice trailed off. "I'm sorry I don't even know your name."
"Parker," I feebly offered stepping carefully closer not wanting to track snow all over her newly polished hardwood floors.
"Miss Parker," she nodded with a curious look. I think she was wracking her brain trying to figure out who I was. I really didn't want to reveal the truth to her so I let it slide.
"Let me just get my boots off before I ruin the floor and I'll pack it up for you," I commented trying in some small way to apologize for the error.
"Thank you," she smiled once again. "Trust me I've earned far too many bad karma points to leave this thing hanging around."
"You'll be lucky if you don't have nightmares," I concluded once my footwear was properly secure. I set about repacking the massive panel.
"Can I help?" She graciously offered again confirming that she wasn't the tyrannical bully I remembered.
"No thanks," I tried to smile while struggling with the hinges. "Actually you wouldn't have a hammer?"
"I do," she boasted before scurrying off and retrieving the requested item. "There you go." During her absence I took a moment to look around the empty living room. It was a beautiful space sadly it was all space.
I accept the hammer and sealed up the panel. Then I looked at it trying to figure out just how little old me was going to lug the sucker three blocks and load it into a van. "Can I ask you something?" She tentatively questioned disrupting my thoughts.
"Sure," I nervously agreed.
"Someone bought that?" She scowled pointing at the crate.
"To each their own, right?" I cringed at the thought of hanging it in my home.
"I suppose," she shook her head. "Actually when I first saw it I was tempted to send it to my ex."
"No offense but I'm guessing she has a full house," I tossed out still trying to figure out how I was going to get the massive crate to the van. "She got everything didn't she."
"A year and a half of lawyers turning our once amicable divorce into a nightmare and I just wanted out," she tearfully explained. "By the time everything was said and done I wanted a fresh start. New address; new furniture nothing to remind me that I wasted seven years of my life with the wrong person."
"Seven years?" I gasped in astonishment.
"Just over," she sighed pursing her lips. "Seven years of playing at being a poster couple. Then one morning over breakfast she very calmly announced it was over. It was all very cliché. It's not you its me. You take me for granted. You travel too much. I fell out of love with you a long time ago. You get the idea. Thing of it was I knew she was right. I still tried to fix it."
"Why?" I was flabbergasted.
"Well according to my shrink it was because of my crappy childhood and my deep seeded need to find a love that had been absent in any of my parent's marriages," she tersely explained. "You'd think for one hundred and twenty five bucks an hour which is really fifty minutes she'd tell something I didn't know. Just out of curiosity how are you planning on getting this out of here? It took both me and my neighbor to lug it in here."
"Haven't a clue," I grimly conceded. "I had to park the van down at the garage off of Columbus. It might have been quicker to walk from the gallery."
"It is settled then," she announced. "I'll throw on my winter gear and give you a hand."
"I couldn't," I stammered feeling immensely guilty over the way I had treated her a few weeks ago.
"Nonsense," she quickly dismissed my objections. "Miss Parker I can't very well let you try and carry this god awful piece of crap three blocks in a snowstorm. I know that for some reason you haven't been completely captivated by my charming wit. Still I'm not an ogre. Plus this will give me another chance to work on my social skills. Which apparently must be lacking."
"Miss Burkhart," I quickly interjected before I realized what I was about to say. "Oops."
"You were going to say it's not you it's me weren't you?" She laughed.
"Yeah," I crinkled my nose feeling thoroughly embarrassed. "Guess you don't want hear that one again."
"It's Roberta and you're right if I never hear that one again it will be too soon," she wagged her finger at me. "Just give me a sec and I'll be ready."
"Maybe it's not her?" I tried to rationalize after she excused herself. It was the only explanation that made sense. The sweet endearing woman who had just bared her soul bore no resemblance to the brash nasty prepubescent girl who had tormented me during my youth. The Bobbie I remembered would have shoved me into the snow not offer to help me carry a heavy object through it.
I tried to picture the girl who had tormented me back then. She was a bit on the scrawny side with short dark hair and amazing . . . Yeah that was it. Those eyes no way there could be two of them with the same intoxicating gaze. Then again it had been over twenty years. I shook my head putting my boots and gloves back. "She really needs some furniture." I dryly noted.
"Funny thing," she announced as she entered the room. "I was on my way to do that when I happened upon your shop."
"As much as I love art," I began as each of us took one end of the crate and lifted it up. "I think even I would have opted for a sofa first."
"I was planning on it," she grunted as we lifted the crate. "Then I was called in for an assignment. Speaking of which let's get this puppy moving so I can become reacquainted with winter."
We trudged along furiously trying to find our way to the van. "Where were you?" I questioned once we had our cargo loaded. "On your trip? My assistant said you were out of the country."
"Mexico," she gloated. "Ah there is that look of disdain again. I really need to start carrying crib notes on what not to say to an attractive woman. I am seriously rusty after almost a decade."
"Yeah, well informing someone in the middle of a blizzard you just jetted in from Mexico is a bad call," I teased. "Ten years? I can't imagine what you are going through."
"How about telling me what I did wrong?" She quietly pleaded. "Or just your first name? Perhaps that could fill in some of the blanks."
"You aren't doing anything wrong and it's Penny," I shyly offered.
"Penny Parker?" She rolled my name over again and again before shrugging with defeat. "Nope not ringing any bells. I thought maybe we had met before. Correct me if I'm wrong. I thought we were hitting it off until I told you my name. Then you called me Bobbie. I haven't been called that since the eighth grade. If we haven't met before it must be my personality. That sucks. Oh well. You're going to need help when you get to where you are going."
"Get in," I conceded shaking my head. It would have been futile to refuse her offer. I really did need the help and the woman was a charmer. So how was I going to explain that I thought she was evil when she was a child?
We climbed into the van neither of us spoke as I backed it out of its spot and exited the garage. She sat there watching me her eyes glazed over with a thoughtful look while I tried to navigate my way through the treacherous streets. Driving in Boston on a clear sunny day is perilous enough. Toss in a blizzard and it becomes a white knuckle, heart pounding disaster.
"Well I know we couldn't have been friends," she surmised as I inched along Storrow Drive.
"Why not?" I absently questioned straining to see out the windshield saying a silent prayer that the wipers wouldn't freeze up.
"I didn't have any," she simply stated as if it was no big deal. "Where does this guy live?"
"Newton," I cringed carefully pumping the brakes. "You didn't did you?" I realized for the first time that I had never seen her hanging out with anyone when we were kids.
"Friends? Nope," she shrugged. "Then again I was a bitter little troll hell bent on making the rest of the world feel as miserable as I did. So we did meet when we were kids?"
"Yup," I smacked my lips. "Can you reach in my pocket. I need my glasses."
"Now?" She sputtered quickly digging inside my coat pocket to retrieve them. "Here." She thrust them at me. "Any reason why you waited?"
"Vanity," I shrugged slipping them on.
"Oh yeah that's worth dying for," she glibly snorted.
"Sorry," I couldn't help chuckling. The truth was I no longer needed to wear my glasses constantly. It was just too much fun yanking her chain.
"Speaking of apologies," she tentatively began. "I truly am sorry for whatever I did to you. I know this doesn't excuse my actions but life at home was a nightmare. Not the usual angst ridden drama. In the end my grandmother and DSS had to get a court order to get us away from our parents. Again not an excuse. Just wanted you to know I was mad at the world not you."
"I had no idea," I whispered.
"No one did," she grimaced. "To the outside world we looked like the all American family, complete with a big house and fancy cars. Why wouldn't you think we were happy? If it is any consolation the meaner I was the more I secretly liked you."
"Oh come on," I laughed carefully maneuvering my way onto Soldiers Field Road. "You expect me to believe that you kept yanking my underwear up my butt because you liked me? And what was stealing my lunch money a sign of affection?"
"I stole everyone's lunch money," she laughed. "I know it's not funny. I did make quite a bundle. As for wedgies I did save them for girls I had a crush on. Dealing with my budding sexuality was like throwing gasoline on an already raging fire. I already felt like a freak. Then puberty struck. I was trying to find my space in the world only to discover that space consisted of being fascinated by boobs. Talk about a nightmare."
"Trust me," I sighed heavily. "You did not have a crush on me. No one did."
"I find that hard to believe," she shook her head while sneaking a glance at me. "What about the dreaded wet Willie?" She pried with a determined look in her eyes.
"You laid about a gazillion on me," I groaned silently cursing the memory. "Again I have to subscribe to the theory that you just didn't like me."
"No," she murmured softly. "Quite the opposite. You were so smart and you had the greatest smile even after you got braces. Wow, I can't believe that it is you."
"I had the same reaction," I blurted out suddenly confused by her revelation.
"Yeah, right," she laughed. "I'm surprised you didn't douse me in holy water. Man, I put you through some major crap. If you want to dump me along side the road I'll understand. Won't like it but I'll understand."
"Well we're almost there," I couldn't help chuckling at the way she seemed serious about my ditching her in the snow. "And you do have good taste in art."
We arrived at Mr. Cruz's home. The guy was completely snotty about the mix up. I could tell Roberta was chomping at the bit eager to tell him off. I was surprised at her restraint when he kept insulting the painting she had purchased. To his credit he didn't know she was a patron. I apologized up and down to him. Silently cussing him for his bad manners. Some people are never happy.
"What a bonehead," Roberta finally blurted out once we were back on the road again. "You drive all the way up there in the middle of a snowstorm and he doesn't even say thank you? Jerk. Don't even get me started about how he insulted my taste."
"I know the guy is an idiot," I laughed. "I keep telling myself that art is subjective. Honestly I didn't like looking at that thing when it was hanging in the gallery. I just about did a cartwheel when we sold it. Damn snow emergency." I cussed when I tried to find a parking space for the van.
"We're already dripping wet," Roberta reasoned. "Might as well hit the garage again and pray there is a space left. Another reason I refuse to own a car in the city. Then again Meg got the car too."
"You really had a crappy lawyer," I admonished her blowing out a sigh of relief when I discovered that the garage was still open. I circled the parking structure for what felt like an eternity before lucking into a spot on the roof. "Good thing I'm the boss." I gloated climbing out of the van.
"You're not going to send some lackey over to dig this sucker out, are you?" She laughed heartily.
"Just as soon as I find out who screwed up your order," I nodded gently pulling her painting out of the back.
"Home sweet home," she announced after we entered her townhouse. "I feel like a drowned rat."
"Same here," I shook out my coat. I began to take off boots searching for a place I could sit down and dry out. "Do you have any furniture?"
"Just a bed," she shrugged glancing out the window. "Still has the plastic on the mattress. My assignment really threw a monkey wrench in things. Then again Mexico was a nice distraction. Where do you live?" She suddenly added turning towards me with a look of concern.
"Trying to get rid of me already?" I jested with an uneasy laugh. I wasn't prepared to end our strange reunion. I hadn't stop to think that she had just returned home and had her hands full with trying to set up her new surroundings.
"Not at all," she smiled sweetly tucking a strand of hair behind her ear. "I was just worried. The snow is getting worse."
"I live on Peterborough," I supplied my gaze following hers towards the window. In the span of a few short moments the snow had increased ten fold. The weathermen had been predicting an out an out blizzard. Still we never really trusted them. This time they seemed to know what they were talking about.
"Getting over to the Fenway is going to be a bitch," she cringed again her eyes were filled with concern. "I seriously doubt you'll be able to get a cab. Not in this weather. At the risk of ticking you off again, why don't you stay? Dry out and see what happens with the weather? I know my humble abode is lacking seating space. I can offer a warm bath, dry clothes and believe or not there is food in the fridge. I'll even lit a fire."
"Let me think," I mused over her offer. "Warmth, dry clothing and a cozy fire. Or trudging through the snow and transferring from the orange line to the green line. Better still risk driving the van again and trying to find a parking space. Hmm, well warm and cozy it is."
She set about finding dry clothing for me and escorted me to the bathroom. The lady certainly was an enigma. Then again so am I. Why else would I agree to showering and spending the night with a complete stranger. Odder still that the only true point of reference I had for this woman stemmed from twenty years earlier when she prided herself on her ability to abscond with my lunch money.
I had to laugh at the strange circumstances as I stepped into the steamy hot shower. My cold body ached from the heat. I relished the way I slowly defrosted. My insides quivering at the thought that downstairs a charming woman was waiting for me. I laughed when I changed into the sweats she left for me. When I said I had a brief growth spurt in high school allow me to clarify. It was extremely brief. Roberta on the other hand seems to have an enjoyed a major boost. There had to be at least a good five or six inches separating us. I was swimming in her clothing.
I fumbled my way back downstairs to find that my hostess had set up blankets and pillows along with food in front of the fireplace. "The best table in the house," she smiled up at me brushing back her damp locks. "Help yourself to anything. I'm going to head up for a shower. I've brewed a pot of coffee it is in the kitchen. If there is something else you prefer? I don't have anything stronger. I don't drink."
"Coffee sounds great," I smiled unable to tear myself away from the sight of her standing there bathed in firelight. "I must say the service in this place is outstanding."
"I Uhm," she stumbled in her attempt to make her way to the staircase. "I really need to get cleaned up."
"I'll be fine," I quietly reassured the quivering woman. It was amazing, big tuff Bobbie Burkhart was crumbling at the thought of being alone with little old me. "Go." I finally nudged her. She looked so adorable tripping up the staircase. I had to fight against the gales of laughter that were threatening to escape. "Man this is so funky." I chuckled as I began to roam about in search of the kitchen. I finally found the kitchen and the coffee. I failed to find any milk or sugar. I grimaced before I accepted that I would just have to butch it out. I really didn't fair very well at being butch, but I needed something hot to drink after my after noon of playing in a winter wonderland.
I enjoyed peeking around her home while I made my way back to the living room. My exploration wasn't a creepy prying sort of thing. More of just taking notice of my surroundings. I couldn't help smiling when I spied her new painting hanging above the mantle. I curled up on the blankets. My body tingling from the warmth of the fire. Looking around I found some books on the floor next to me. I made myself comfortable and began to thumb through them while sipping my coffee.
"So have you really been to all of these places?" I questioned peering over my glasses. I closed the book turning my full attention towards Roberta who just smiled sheepishly over at me.
"Yes," she finally stammered out taking on the blanket.
My face screwed up ever so lightly when I took notice that she had chosen not to sit next to me. I had to remind myself as pleasant as our afternoon had been this woman had just ended a very long relationship. "How often are you on the road?" I tossed out in an effort to get my companion to start speaking.
"All the time," she grimaced. "Don't get me wrong it is really cool being paid to go on vacation."
"Do you get a say in where you go?" I encouraged thankful that she seemed to be relaxing.
"Sometimes," she smiled sipping her coffee. "Other times you are fighting to get a good assignment. I was hoping to be one of the writers sent to Torino. You know my Olympic diary. Now that would have been a cool gig."
"How did you get started?" I questioned truly curious as to just how someone becomes a travel writer.
"I just sort fell into it," she laughed. "In college I did a semester in Barcelona. I wrote this little article for the school paper. Next thing I know I was being offered a job. I took it and finished my education. Now I get paid to leave town. Some places are more exotic than others. What about you? How did you end up running a gallery?"
"Well you know the old saying," I grumbled. "Those who can do. Those who can't teach. I found out I couldn't do either. My career as a starving artist was brief yet dismal. I had technical skill but lacked inspiration. I turned to teaching. Nothing says you've made a bad career choice like staring at those blank faces day in and day out. My students consider my life's passion as an easy course. One day I met Lauren Deidre and she offered me the position of running her little gallery. The rest as they say is history."
"Do you like what you do?" She tenderly inquired.
"I love it," I exclaimed inching slightly closer to her. "What about you?"
"Oh I really love it," she quietly responded. "Just gets hard waking up alone."
"Why didn't," I began to ask.
"Meg come with me?" She concluded with grim look. "In the beginning she did. You know free travel. Getting to spend time together. Some of my assignments were geared towards lesbian couple getaways. I mean how perfect is that?"
"Sounds great to me," I confirmed.
"I respected that she had her own career," Roberta emphatically claimed. "That she couldn't come with me all the time. I also tried to limit my time on the road as much as possible. I didn't want to take her for granted or make her feel second to my career. I don't know what happened. We had been living together for just over a year when she stopped wanting to join me. She stopped taking an interest in my career. She stopped take an interest in a lot of things."
"Oh," I cringed not liking the sound of this. "Call me crazy but jetting off to a vacation spot with your lover shouldn't be a burden."
"You wouldn't think so," Roberta groaned leaning on her elbow and glancing over at me. "She'd join me maybe twice a year. For awhile anyways. Then it was once a year if I was lucky."
"Was there someone else?" I asked before I could stop myself.
"When she decided to end things," she slowly drew out. "She swore up and down that she hadn't fallen in love with another person. I later discovered that was her way of telling me there were several other women."
"Ah and that's when you said to hell with it," I quickly surmised. "Let her have everything. I just want out. Been there."
"Sucks," Roberta snarled. "I hate knowing that most of the times she dropped me off at the airport there was probably a woman waiting for her. Enough. If I keep bending your ear like this you'll need to start charging me. Like my therapist hasn't made enough off of my defects."
"None of this sounds like your doing," I sternly corrected her. I also used the opportunity to get closer to her. It was hard to believe that twenty-four hours ago I would have sworn that this captivating woman was pure evil. "I think that you are an amazing woman, Roberta."
"Not at first," she scoffed slipping slightly away from me.
"Yes, I did," I argued mildly put off by the way she seemed to be determined in keeping a respectable distance. "Until you said your name, I thought you were irresistible. Then I realized you were the same kid who use to wrestle me to the ground to steal my Twinkies."
"And that wasn't your first clue," she offered with a lilting laugh that made me tingle in all the right places. "You know that I liked you. Why do you think I insisted on wrestling?"
"You big pervert," I gaped at her. "All that time it was just an excuse to cop a feel? I wish I had known it would have made things much more interesting. Which begs the question. Now that I do know why do you keep sliding away? You're going to end up in the kitchen at this rate."
"I'm terrified," she confessed with a huge gulp. "I haven't been alone with an attractive woman in a very long time. I spent the last year and a half trying to accept that my marriage was over. I really needed to rediscover myself in a lot of ways. Now that I'm getting my footing back, I am painfully aware of the fact that I haven't been intimate with another woman in a very long time. Years in fact. Another clue that I should have listen to my heart instead of assuming that I could fix things. Oh and Meg was only my third girlfriend ever. So even when I was single I never really got out much."
"Wow," I tensely blew out.
"Ah not so cocky now are you?" She taunted me with a brilliant smile. "So do I have enough baggage or what?"
"Oddly enough not nearly as much as most of the women I've gone out with," I couldn't help laughing. "Are we going to get a chance to go out?"
"I hope so," she tenderly answered. "I'm just gun shy to say the least."
"Not really all that surprising," I conceded. "What are you doing Tuesday night?"
"Valentines Day?" She sputtered.
"Yes," I dryly retorted. "We are having an opening at the gallery. A new artist. Her work is very sensual and I think you will enjoy it. Would you like to come?"
"Yes." She accepted without hesitation giving me a small glimmer of hope.
"See that didn't hurt a bit now did it?" I laughed in an effort to put her more at ease. I really wanted to kiss her. She looked amazing lounging beside me. And I understood that she wasn't ready. I really hate my life sometimes. "I'm sleeping alone tonight aren't I?"
"Yes," she cringed slightly looking thoroughly embarrassed. "Sorry. I put fresh sheets on the bed. I can crash down here."
"Nonsense," I waved off her gracious offer. "I'm more than comfortable down here. Plus I'm really wide awake for some bizarre reason. You on the other hand look like you're ready to crash. Go."
"Sorry, I had just walked in the door when you showed up," she yawned confirming my suspicions.
I didn't sleep at all that night. How could I? There I was in the home of the most enchanting woman I had met in ages and she had the bad manners to insist on taking things slowly. I did sneak into her bedroom the following morning. It had stopped snowing and I had to get to the gallery. Even though the gallery was closed on Mondays I had a lot of work to do before the opening the following evening. The first thing on my to do list was to have a chat with Cara.
Roberta didn't offer any objection when I crawled up onto her bed. She did however bolt the second I tried to get close to her. Granted the offer of making coffee was sweet. Snuggling would have been sweeter. When I left wearing the same clothes I had worn the night before, I had to wonder if taking on someone who just wasn't ready to start dating again was worth it? Then I couldn't help thinking about that mesmerizing smile of hers. I decided to throw all caution to the wind and just go for it.
When I arrived at the gallery a part of me was positively giddy knowing that I would be seeing Roberta the following evening. Another part of me was terrified knowing that this woman had been burned in a major way and her trust level was almost nonexistent. "Crap," I muttered under my breath as I stormed towards my office. "I was better off when I thought she was a demon. Speaking of which. Oh Cara? Get in here!"
"Hey boss," she had the nerve to greet me in an overly perky manner.
"Can you explain to me how a barcode for a nine foot abstract panel magically switched places with a four by five impressionist?" I demanded while I slipped of my outer wear.
"I don't know how I could have made such a grievous error," she lied with a coy smirk. "Are those the same clothes you were wearing yesterday?"
"Don't," I flailed wagging my finger at her. "It is not what you think. What you did was wrong. You know that don't you?"
"Yes," she answered. "I'm sorry. You're right it was way out of line. It won't happen again."
"See that it doesn't," I cautioned her. "Now we need to get cracking on the party for tomorrow night. Before I forget I need to add another name to the guest list. Roberta Burkhart."
"What? Yes!" She pumped her fist.
"Calm down, Chuckles," I growled. "Yes, I crashed at her place last night. We slept in separate rooms. Thank you very much."
"But you invited her to the opening?" Cara encouraged with a silly smirk.
"Yes," I pouted resting my face in my hands. "She is coming off a long term relationship."
"Oh?" Cara cringed. "I didn't know."
"Yeah, well," I snarled. "God that makes me transition woman. I'm not good at that. This is all your fault."
"You like her?" She gloated.
"I didn't say that," I tried to deny it. Who was I kidding. The moment I realized that she was indeed all grown up I was over the moon. "If this blows up in my face I swear I'm going to hunt you down and kill you. Now, we need to stock some sparkling cider or water for tomorrow. She doesn't drink."
"I hope this works out," Cara squeaked.
"It better for your sake," I tried to sound menacing. In reality I sounded ridiculous. "In the meantime tell me Wilkerson is on her way here to hang her work?"
"The roads are clear, " Cara checked her list. "She called and said that she was on her way. I talked to the caterer and everything is all set. Penny don't worry this is going to be great."
"Oh, sure," I scowled. "Nine years and a very messy divorce what am I thinking?"
"I was talking about the show," Cara annoyingly confessed. "Still if you want to talk about Miss Burkhart?"
"No," I flatly refused. "I need to get through today without throwing up. I'll deal with Roberta later."
"What are you going to wear?" Cara plunged ahead ignoring my look of sheer panic.
"I don't," I gasped. "What is the appropriate outfit for a first date when the other woman is emotionally unprepared to even kiss you."
"Relax," Cara laughed at my plight. "A couple weeks ago you were terrified of this woman."
"I still am," I squeaked out nervously. "Only in a different way."
"Penny she flirted with you," she tried to comfort me. "She even asked about you when she called to ask that we delay shipping her painting. Just be yourself."
"Easy for you to say," I bellowed. "You've been married for at least a hundred years."
"Oh some days it feels like two hundred," she rolled her eyes. "Again she likes you. Just go with it. Or don't and blow a chance with an incredible woman. I'm off to find something tasty that is alcohol free."
"What am I going to wear?" I questioned after she left me alone. "I have to go shopping."
In the end I didn't have time to go out and find something new to wear. Instead I found myself running behind schedule when I sorted through everything in my closet. I must have tried on two dozen different outfits before I finally settled on a simple black cocktail dress that I prayed looked good on me.
"Oh will you just calm down," Cara scolded me after I checked my watch for the one hundredth time that evening. "She isn't late yet."
"I'm fine," I sputtered wiping the sweat from my brow. Silently I reminded myself to relax. After all the most I could hope for at the end of the evening was selling a lot of paintings. That and getting closer to Roberta without actually getting close to her. I don't know what was wrong with me. I wasn't an insensitive boob. I had many dates where I didn't expect more than stimulating conversation and a warm embrace at the end. So why was I so fixated on Roberta? I shook it off and focused on the party.
I made the rounds, placated to the guests while trying to keep Carol Wilkerson from freaking out. The poor thing it was her first major showing and she was in worse shape than I was. "Carol it is going very well," I encouraged her. "Most of your work has sold."
"As well it should," I heard a sultry voice echoing from behind me.
I fought to control my breathing as I turned to her. Suddenly I was unable to speak. Instead I just stared at Roberta who looked nothing short of stunning. "You look incredible," she complimented me with a smoldering look clouding her crystal blue eyes.
"So do you," I gasped my eyes raking up and down her body. She really did look amazing in her red beaded dress that accented her body perfectly. I shook my head in an effort to clear away the tawdry thoughts that had overrode my senses. I introduced Roberta to Carol and made small talk before I was called away.
All night long I kept her in my sight line. It wasn't hard she literally shined that night. The best part was each time I caught a glimpse of her she was staring back at me. There was no mistaking the fiery look in her eyes. I had to keep reminding myself to play it cool. At the end of the night all of the paintings had sold, the last glass of wine had been drunk and the staff had finished what they needed to do. I shooed everyone out with the exception of a certain tall brunette.
"So this is what it is like after a show?" Roberta quipped as I locked the door and turned down the lights.
"This is it," I smiled closing the distance between us. "A big mess. I hope you enjoy the painting you bought?" I added guiding her towards my office.
"Just deliver the right one this time," she teased me when we entered my tiny working space. "Honestly, I get Vacuole and his message about the horrors of society. I just don't want to wake up to it every morning."
"I hear you," I couldn't help laughing along with her. "He is very talented and I wouldn't display him in my home either. Did you have tonight? I know this isn't the most exciting way to spend Valentines Day."
"I had a blast," she softly reassured me. "Last year I went through all the dreaded first. The first holiday alone, first Valentines Day and so on. Tonight was the best time I've had in ages. I got to see you work. You are amazing."
"Don't stop I love flattery," I teased clasping her hands.
"Even from the school yard bully?" She challenged drawing me closer to her.
"Still can't believe that was you," I shook my head. "You grew up nice." I blew out stealing another glance at her.
"So did you," she smiled wrapping her arms around my waist. "I'm sorry for wigging out the other night. I really wanted to kiss you. When it seemed really I just kind of freaked."
"Are you freaking now?" I taunted leaning against her warm inviting form.
"No," she whispered slipping her hands up along my body.
"Good," I murmured softly my body reeling from the feel of her breath caressing my face. I reached up lacing my fingers in her long dark tresses. I paused for a moment worried that Roberta might panic again. She didn't. Instead she pulled me to her; capturing my lips in a searing kiss.
I became lost in the feel of her mouth exploring my own. Her hands wandering down along my back. My own hands gliding down her body; slipping beneath the hem of her dress. "Oh God," I gasped when my fingers brushed against the garter belts. I glanced down. Licking my lips when I pushed her dress up just a little so I could see the lacy red straps holding her stockings in place. "Very nice." I squeaked out while my fingers brushed against them.
"It wasn't," she stammered. "I mean I didn't plan on revealing them. I just like to wear them."
My eyes darted up meeting her haughty gaze. "They're very nice," I repeated before reclaiming her lips. I gave into the sweet taste of her lips. Slowly exploring her. I was briefly fearful that I was rushing things. My fears were quickly quieted when she pleaded with me not to stop. Who was I to argue? I parted her soft supple lips with my tongue. My body trembling when she released a deep moan. My hands slipping further beneath her dress. I lowered her down onto my desk.
Yeah that's something that looks good in the movies. In reality it doesn't work. Between my computer, paperwork and varies sharp objects we opted for a quick retreat after Roberta released a sharp yelp. "What was that a stapler?" She laughed her hands still caressing my body.
"I don't know," I timidly confessed. I cupped her face in my hands. My body aching to kiss her again. "Are you okay?"
"I'm fine," she murmured softly before stealing another kiss. "I'm more than fine. Penny you are the first woman in years to make my heart skip a beat. I'm tired of fighting my feelings. Of questioning everything. Being in your arms feels so good. I really want to explore this further. What do you want?"
"Oh," I whispered deciding that there had been enough talking. I responded with a kiss. A very long, sensual and heartfelt kiss. I had no idea where or if this would lead us anywhere. Like her I was eager to see where it was leading. More so since Roberta kept kissing and caressing me.
We were quickly swept away; my hands eagerly stroking her thighs. She started to fall back guiding me to follow her. "Ouch," she cried out once again jerking forward. "Okay that time it was most definitely the stapler."
"I'm really bombing out on the romantic scale," I whimpered helping her to her feet.
"Come home with me?" She nervously suggested. "I still don't have any furniture. But I don't own a stapler either."
"I'll for a taxi," I accepted before she had a chance to change her mind.
"Good idea," she smiled shyly brushing my cheek with her fingers.
I wasted no time dialing the local cab service. I grabbed my coat and began to lock up. We waited in the showroom for our ride. It was easy to give into the temptation. Standing there in the darkness I began kissing her. Roberta followed my lead her hands drifting to the front of my dress. Just as things began to get interesting the distinct sounds of our taxi honking its horn broke us apart.
I took her by the hand leading out into the cold winter night. I set the alarm, pulled down the gate and escort her to the waiting cab. It was a short ride. One which Roberta took full advantage of. The moment we were on our way I was in her arms. The poor driver got a show that night. She was kissing me; her hands touching me all over.
I couldn't believe it when her hand slipped between my thighs. She cupped my mound grounding the heel of her hand against my aching need. I thrust my hips forward encouraging her to do whatever she wanted. I was gasping for air unable to calm my body. We reluctantly pulled slightly apart when the driver cleared his throat.
I nuzzled her neck. She clasped my hand drawing my fingers to her lips. I was panting against her flesh. My body quivering as she captured my fingers with her lips. Softly suckling each digit making my entire body shudder. I felt like I would pass out when I felt her teeth grazing against one of my fingers.
I was ready to ravish her right then and there. Sadly the driver had the bad manners to announce that we had arrived at our destination. She tossed money at him and helped me out of the taxi. I started giggling as we entered her home. "This isn't what I expected," I confessed as she cupped my face in her hands. "It is what I wanted. I think I wanted it from that first day in the gallery."
"Me too," she whispered before placing a tender kiss on my waiting lips. "Do you want to come upstairs?" Her voice shaking.
"Yes." I confirmed taking her by the hand. I waited for her to catch her breath and lead the way.
She just cast a look of sheer adoration down at me before squeezing my hand and leading me up to her bedroom. My knees were shaking the whole way. In my heart I knew that it didn't matter if we made love that night. My body had another agenda. She clicked on the light before turning to me. Wrapping her arms around my waist she guided me closer.
The faint hint of her perfume ignited my passion. I snuggled against her; my senses savoring everything about the moment. The scent of her skin, the feel of her arms cradling me against her and the faint sound of the rapid beating of her heart. She kissed me. A soft sweet kiss that made my stomach flutter. I understood what she was offering and how vulnerable she was.
I think I knew then that I was already falling. If my heart hadn't already let her in, I might have refused her offer. I felt like everything was happening in slow motion. Every brush of our fingers revealing a deeper emotion than the simple physical act we were sharing. Slowly undressing one another taking our time to enjoy every caress and smile melted my heart.
Watching her slowly reveal herself to me was the most beautiful thing I had ever experienced in my life. We stood before one another completely exposed. I shivered beneath her smoky gaze. I felt suddenly shy and completely euphoric at the same time. She kissed me again and again. My skin prickling from the feel of her erect nipples brushing against my flesh.
Roberta lowered me down onto her bed. I pulled her down needing to feel her body caressing my own. I fought against the storm brewing inside of me. I needed to make this moment last. We shared long lingering kisses. Our fingers gently gliding along one another's body. I tried to memorize each curve of her body simply by touching her.
My heart was racing when her kisses began to drift lower. I released a strangled gasp. My body arching beneath her tantalizing touch. Her lips and tongue tracing the swell of my breasts. My body quivering as she whispered my name against my skin. Her tongue flickering against my nipple. Her hands gliding along the smooth planes of my body.
It was too much and not enough. My body took control. Arching higher. Pressing my breast against her lips. My hands clawing at the bedcovers as she captured my nipple between her lips. My hands found their way to her; kneading her flesh as she feasted upon my breasts. I whispered her name lost in a fog. Her kisses teasing my nipples; moving gracefully from one to the other drawing out the sweet torture until I was begging her for more.
I thought I would explode when I felt her mouth moving down my body. She took her time exploring every inch of my exposed flesh. Teasing and taunting me; making me unable to speak. My mind lost in the clouds. My only clear thoughts were of how amazing her touch felt.
I was trembling; Roberta's hot breath caressing my thighs. Parting me with her tongue. My throat raw as I lay there unaware that I had been crying out. My muscles straining giving into the feel of her tongue flickering against my throbbing clit. She suckled the engorged nub urgently. Her fingers gliding inside of my wetness. She taunted me. Pleasing me with an agonizing slowness. Bringing me to the brink only to ebb her touch. It was then I realized that I had been screaming. Begging her to take me.
I heard her murmuring with pleasure just before she gave into my frantic pleas. I lost all sense of time. My body thrusting against her knowing touch. The world slipping away; my body convulsing until I was adrift in sheer bliss. My voice creaking; my body ached and still I needed more. What I needed was to hear her calling out my name as she fell into the same delightful haze she had so skillfully guided me into.
I was on top of her. Straddling her body; urging her to greet my frantic pace. My hands and mouth worshiping her. My heart soaring when I felt her overflowing wetness greeting my touch. She called out my name; her fiery blue eyes holding me captive. I slipped inside of her. The walls tightening against my fingers. I smiled down at her still not believing that this moment was real.
Her husky voice pleading with me and once again I was lost. I plunged deeper inside of her. Coaxing her to reach the edge. Teasing her as she had done to me. I loved the feel of her body urging me to take her higher. Unable to yield my touch even after I felt her body exploding. I finally ceded when she begged me to stop.
It was an amazing night. As I drifted off to sleep in her arms I could only hope that this was only the beginning. If it wasn't it would truly be the most remarkable Valentines Day of my life. I awoke the next morning in her arms. We snuggled closer each enjoying what little time we had together that morning.
Now before you go assuming anything, first allow me to enlighten you. That wasn't the most remarkable Valentines Day I ever experienced. It proved to be the first of what I still hope will be many. I'd like to say it was smooth sailing after that night. That would be a lie. But life has a way of working things out. That and Roberta is very determined to make each day special for us. I share her determination. That's it. That's how I was reunited with the school yard bully and found my heart.
The End.
Send comments to findingmavis@comcast.net
For updates & previews join my egroup at yomavis-subscribe@yahoogroups.com